The Gilmore Girls posts have not gone away! Everyone is raving and ranting about the revival or have recently became a fan of the show. If you or a friend,family member/whoever you're gifting loves Gilmore Girls, this gift guide will be perfect to help you find the perfect gift for them or for you! Items are linked up to easily find!
---
Every Gilmore Girl fan can not live without a coffee mug from Luke's Diner. I have one that I got for my birthday and I use it all the time! This is the one I have, it's just from Amazon! But, Etsy does have colored ones and DIY'd ones.
I got the Stars Hollow Monthly Box from Lit Cube in October and it was the best subscription box I've gotten especially since it's catered to Gilmore Girl's fans. It comes with many items and it's really worth it.
I was introduced to the Eat Like a Gilmore Unofficial Cookbook in my Stars Hollow Monthly Box, because I received three recipes from it! I made the Autumn Sangria recipe I received and it was amazing! This cookbook is based on food from the show, it's perfect!
Gilmore Girls Funko Pop's are finally here! This is perfect for any fan because they'll have the Stars Hollow crew to collect! 
If they're a book lover, like Rory they will love a book from Rory's Reading Challenge , there's 339 books, so you have quite a list to choose from!
And last, a perfect stocking stuffer or if you're in need of a Secret Santa goodie, these Gilmore Girls temporary tattoos on Etsy are perfect for a fellow Gilmore girl or guy!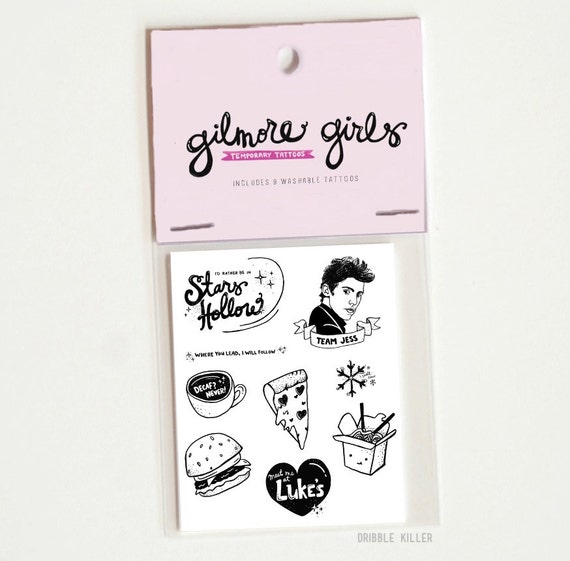 ---
There you have it! The best gifts for Gilmore Girls fans! Which one of these are going on your holiday wish list?