This tag was created by Sophie's Series on YouTube. I recently did her Booksgiving Tag for Thanksgiving. I also posted this tag on my channel.
---
The Lovebirds: Which two characters would you like to see under the mistletoe? Peter Kavinsky and Lara Jean Covey, my main OTP. (tatbilb)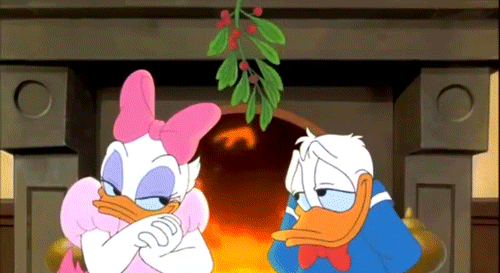 The Mismatched: Which unlikely pair of characters would get stuck under the mistletoe? Toby and Wyatt from The Unexpected Everything by Morgan Matson. Wyatt would die if Toby got him under the mistletoe!

The Grinch: Which character would spend the day with their face in a knot? I'm picking Lily in this sequel.. I haven't finished it because tbh she was annoying me. But, she's been a Grinch in this book.

The Naughty List: Which character has angered so many people that nobody felt like getting them a gift? I feel bad, but I always use Martin from Simon vs the Homo Sapiens Agenda by Becky Albertalli for these kind of questions. But, he did a lot of people in Simon's life wrong!!

The Fraud: Which character would assign a fake date to the gathering, just so they don't appear alone? Norah from Nick & Norah's Infinite Playlist. Just from the book, Norah asks Nick to be her boyfriend for a night. So, I think she's perfect for this question.

The Caroler: Which character does everybody have to yell at to stop singing Christmas songs? This question was really hard since I don't know too many characters that would be super Christmas AF. I chose Harriet from Geek Girl. I think she would get wrapped up in the spirit of Christmas and singing her little heart out!

The Klutz: Which character accidentally knocks over the Christmas tree? Ben from Paper Towns, I could see it. He'd be talking to Lacey and take too many steps back and the tree would be all over!

The Snooper: Which character would ruin all of their surprises by trying to figure out what all the gifts are? Kitty from TATBILB.
---
Merry Christmas "Eve" Eve! & Happy Holiday's, everyone! Like my last tag, here I leave you with Niall Horan in a Christmas sweater. You're welcome, again.