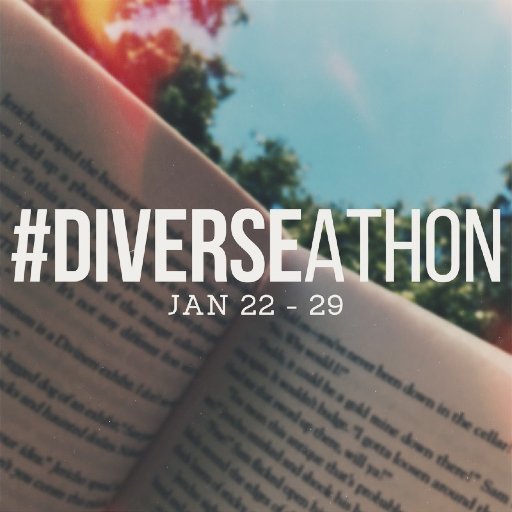 Today is the last day of DiverseAThon. I have read two diverse books this week with school and work getting in the way. I'm posting my wrap up early because I know I'm not going to read today because of school work. To see my TBR post, click here.  Anyway, here is what I read for Diverse A Thon. I will also have a January wrap-up posted this week as well.
This was a difficult book for me to get through. I started it earlier last year (won the book in a Goodreads giveaway) and I was disappointed. This was one of my most anticipated reads of 2016, and I really feel like it fell short. I went to the audiobook after having a hard time reading the book. The audio helped it go quicker haha.
My overall thoughts are that it really felt like Nick and Norah's Infinite Playlist and if it would've continued the story as the night that Mark and Kate have, that would've made for a better storyline.
As for representation, it was okay. I liked having a cast of LGBTQIA+ characters.
I did discuss this book on a liveshow with other Booktubers for the YA Booktube Awards if you want to see our thoughts on You Know Me Well, We are the Ants and If I Was Your Girl. Click here to watch it.
My Rating:  
This book was AMAZING. I'm so glad I read it. This follows David, who has known he wants to be a girl since he was young and Leo, who is a new student to Eden Park School and wants to just get by.
The transgender representation in this book was excellent. I loved it so much, it was a great story of friendship and acceptance. Ugh, it was so good.
This is not own voices, but…The author Lisa Williamson worked as an administrator at a Gender Identity Development Service. If you're looking for a book that features transgender characters I really recommend this one.
My Rating:    
---
So, those are the two books I read for DiverseAThon! If you participated, what did you read?