Hosted by Alexa of Alexa Loves Books, Cee of The Novel Hermit, Mel of The Daily Prophecy, & Kristin of Super Space Chick, Love-A-Thon is an event—a lovefest—that is dedicated to spreading positivity and love. It's time dedicated to visiting other bloggers/Instagrammers/BookTubers, leaving a comment or two, making new friends and fostering positivity among the members of our amazing community.
This challenge is hosted by The Daily Prophecy. 
Mix and match away! This challenge is made for you to combine the books and movies/tv shows that you love in some way, in order for other people to find new recommendations for things to check out. Whether inspired by characters or themes, we can't wait to see what you come up with!
I'm so here for this challenge! This is one of my favorite things to do matching books with tv/movies! I do have two posts on this. Book Recs Based on TV Shows ⋅ 5 Books to Read If You Like Gilmore Girls
---
The Distance Between Us by Kasie West + Gilmore Girls
This book is ALL GILMORE GIRLS FEELS. I imagine that every Kasie West book is though…They all feel like Gilmore Girls. But, this one is most perfect.
Xander (Logan from GG) – Rich boy, doesn't want to be in the family business
Caymen – is always working at her mother's doll store, and they don't have a lot of money. Also, Caymen's mother doesn't talk to her parents (LIKE LORELAI!!!)
Other things are too spoilery, but Caymen and her mother have a Rory/Lorelai relationship!
---
My Kind of Crazy by Robin Reul has A Cinderella Story vibes, basically this boy Hank tries a Prom Proposal for a girl he really likes and well..it ends up in flames because he uses sparklers to write out P-R-O-M- and then he runs away. So, the girl sets up a survey to try and find out who it was. I really like this book, but it does have some darkness to it.
---
I know, nothing can be as good as the Breakfast Club but Don't Get Caught by Kurt Dinan is like a modern-day version of The Breakfast Club.
Don't Get Caught is a prank war filled book about high school teens that wouldn't get together otherwise. One night, five high school teens receive the same invitation to meet at a spot near their high school at night. They follow clues leading up to the water tower.
Meet Max Cobb, Ellie Wick (good girl), Kate Malone(artist), Tim Adleta (jock), and Dave Wheeler (bad influence) – known as the Water Tower Five. After being caught and humiliated by their Water Tower incident, their mission is to take down the Chaos Club; they are known for pulling the greatest pranks but never getting caught.
---
The Heartbreakers by Ali Novak & The Backstage Pass Series…If You Like, Big Time Rush or Boy Bands!
The only boy band like show I could think of was Big Time Rush, but hey I mean this was a show I watched in middle school! These two books are perfect boy band books, and they show romance but also the antics that the boys do!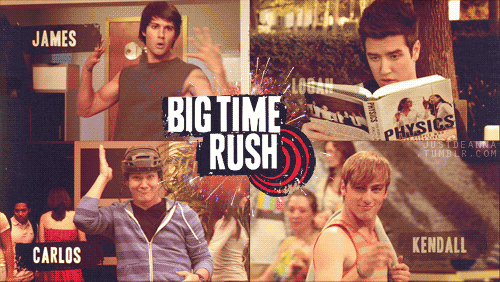 ---
Summerland & The Summer I Turned Pretty Trilogy
Okay, now I'm going to full nostalgia! Any summery romance could work here, but I think the Summer I Turned Pretty trilogy works here. It's about family, and it's about coming of age as Isabel "Belly" learns about boys and how the boys that she grew up with are starting to have feelings for her. Also, who misses Summerland? Fetus Zac Efron!!
---
This was really fun, I'm loving Love-A-Thon! It's really fun! Definitely go to my other posts for more like this! I tried not to repeat those posts. But, I have loads more on those posts.