Hello everyone! Happy Friday TGIF! I hope you all have a nice Easter weekend, if you celebrate. I've been wanting to do a tag and I thought this would be a good one. I've always wanted to do it, but never got around to it. I may make Tag Friday a thing… So, if you have tagged me in a tag let me know!
This tag was created by A Darker Shade Of Whitney on YouTube.
Recently Watched: What is the last book you finished?
The Upside of Unrequited by Becky Albertalli – I have a review of this book, I loved it a lot. If you're looking for a new diverse book, pick this one up for sure.
Top Picks: Books Recommended to you based on another you'd read.
Based on having read IF I WAS YOUR GIRL by Meredith Russo, I was recommended THE ART OF BEING NORMAL by Lisa Williamson. I thoroughly enjoyed this book, it was really good and I loved the transgender representation. However, it is not own voices but it reads like an own voices book. The author worked in Gender Identity Services. I also recommend this if you liked IF I WAS YOUR GIRL.
Recently added: Last book you bought?
I just bought this last night on Amazon. I wanted to buy a beanie, but I always feel uneasy buying just one thing and so I have to buy two. So, I bought this book because there was one left, I've been wanting to buy it and my library doesn't have it and B&N never has it. So, it was time.
Popular on Netflix: List 2 books you have read and 2 that you have not that are getting the HYPE.
I don't really know what books are HYPED right now. But, I chose A List of Cages by Robin Roe and Literally by Lucy Keating. I have read, How to Love by Katie Cotugno and You're Welcome, Universe by Whitney Gardner and I really loved them, both.
Comedies: A Funny Book
This book had me laughing-out-loud so much. It's hilarious! This book definitely needs comic relief because it's a heavy read. I highly recommend it. Here's one of my favorite lines: "Maybe Dracula wasn't a vampire, just a raging alcoholic who was constantly hungover" (115, Sutherland). 
Drama: Character that is a drama king or queen?
I have two for this. I always feel that Jennifer E. Smith has dramatic characters. See my review of This Is What Happy Looks Like  haha, Ellie bothered me, a bit. Belly from The Summer trilogy, she's just dramatic af! But, she's supposed to be.
Cartoons: A Book with a cartoon on the cover.
I haven't read this yet, but I want to. It's so cute and I have heard great reviews!
Watch Again: A series book you want to read again.
Fun fact about me. I've only ever read about three series. The Selection, The Summer I Turned Pretty – I think those are the only ones?? Dreamology by Lucy Keating. Her second novel just came out and I've been seeing people reading this which makes me so happy because it's a great, cute book. I'd re-read it again.
Documentaries: A nonfiction you'd recommend to all.
This is my favorite memoir. It's funny and it's so genuine. If you're in your 20s, I highly recommend this. It's about Katie, who has never been kissed and her crazy somewhat-dating journey.
Action & Adventure: An action packed book.

If you've read this, you're probably like "what??" or you're not. I think this was pretty action-packed for me. Especially toward the ending. However, I just don't read action-packed books because I read little contemporaries don't judge me.
New Releases:What is a new release you're excited about?
Connor Franta's new book is coming out on Tuesday 4/18, I can't wait. I pre-ordered it, I really loved his first book. This is more of a artsy book but nonetheless I love Connor's work. Also, the last Lara Jean book is out May 2nd and my heart isn't ready but I can't wait to see where it's going to end. If you don't see me for a while, the book has broken my heart and I cannot go on aka a book hangover.
---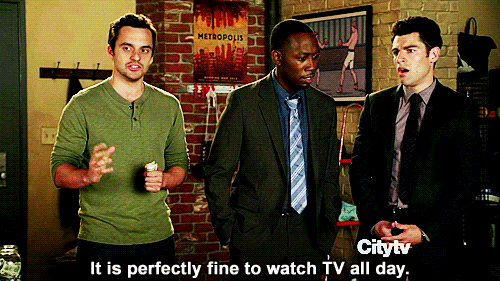 So, tell me. What are you currently watching on Netflix? I decide to start F.R.I.E.N.D.S. I have watch so many episodes of Friends, but I want to watch it from the beginning to the end.