Title:  Always and Forever, Lara Jean
Author:  Jenny Han
Hardback: 404 pages
Publication Date: May 2nd, 2017
Genre: Contemporary, Romance, Young Adult
Rating: 
Many, many, many tears later…I am very satisfied with the ending to my favorite trilogy of all time. Here come some more tears. I've read Lara Jean's story a total of five times and I loved being on adventures with her and Peter K as they created their love story. As a conclusion to this series that means so much to me, I am so thankful that Jenny decided to add this final book.

Lara Jean is in her senior year of high school and making it last with her boyfriend, Peter Kavinsky. We see Lara Jean's final year at home before she goes to college. She's deciding on her destination and trying to make ends meet for her and Peter in the long run. Lara Jean faces college acceptances and rejections, she learns how to react to these changes.
Besides her own love life, she's busy setting up her father's wedding with Ms. Rothchild, their neighbor (seen in PS I Still Love You). I'm a lot like Lara Jean in the sense that I love organizing events but it can go too far sometimes. Lara Jean intervenes a little too much in the wedding and I could relate to this so much!! It's just an instinct especially since she's a crafty person.
Lara Jean takes a trip to New York, which was one of my favorite scenes. They go to Levain Bakery – to taste the best chocolate chip cookie, The Brooklyn Bridge, and the Brooklyn Ice Cream Shop factory, and the Empire State Building just like Sleepless in Seattle *spoiler* ahh that promposal #goals!* We really get to see Peter's affection toward LJ in this book specifically. He's so sweet and kind to her with his grand gestures! I mean, we've seen his grand gestures in the past but these were elaborate!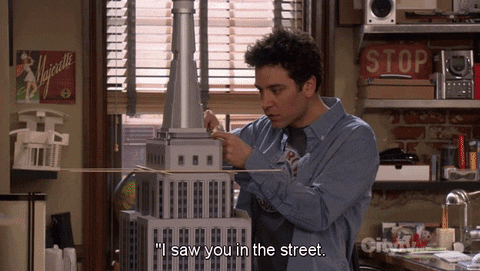 She forces Peter to watch her favorite movies, who knew Peter would like rom-coms?! I love that they had a movie list and took turns. This reminded me of my boyfriend senior year of high school. We dedicated every Monday to watching movies we liked/haven't seen. This is when I watched Back to the Future for the first time :O  Jenny Han includes so many rom-com references and I loved it. Peter recreates the Sixteen Candles scene after prom for Lara Jean's birthday. I've been living vicariously through their senior year/high school experience. 
As always, Lara Jean has a passion for baking, in this book she's trying to perfect the best, most perfect chocolate-chip cookie! You'll develop a strong craving for chocolate chip cookies after this or during – like me! I baked a lot during my read of this. Chocolate chip cookies and Chai Tea Eggnog Sugar Cookies (she bakes these in ps i still love you).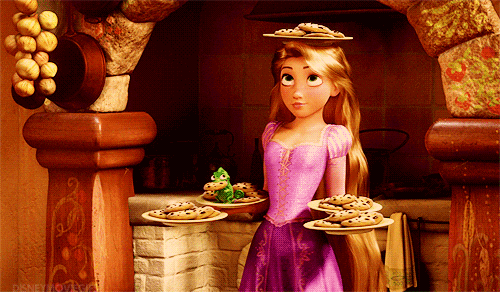 This book had me crying from happiness and sadness. Peter made me cry from his cuteness and then Stormy was pronounced dead and I lost all control at a late hour in the night. WHY JENNY WHY?!?!? R.I.P. Stormy, she was such a great character and I loved her influence on Lara Jean. Her memorial service at the retirement home was great, it was all I expected and more!
Books hardly ever make me cry, but this one is very special to my heart because it made me SOB, it always will be my favorite. Actually, I'm crying while writing this. The wedding scene is what started my endless sobbing. When Mr. Covey danced with his daughters I COULDN'T SEE THE PAGES I was crying so much. I was so happy for their family and it was so cute. The wedding was adorable and I loved all the Song girls being together.
I think this was the perfect conclusion and all I really needed to end my favorite story with my favorite characters. It was bittersweet closure. I see so much of myself in LJ that I felt like I was going through her and Peter's relationship myself. Lara Jean, Margot, Kitty, Jamie Fox-Pickle and Peter K will always hold a special place in my heart.
Hats off to Lara Jean and Peter Kavinsky and their story. Thank you to Jenny for writing Lara Jean and her story. I'm forever thankful!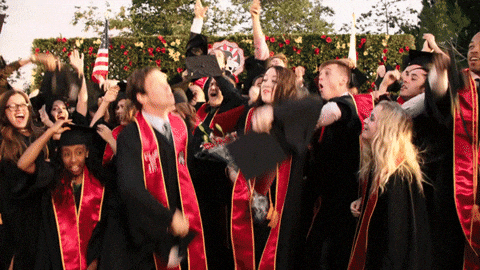 NOW…WHERE'S MARGOT'S OWN BOOK??
*click the books to see my spoiler reviews for the other books