This past month I turned 23 and I've been feeling nostalgic. I found this tag and I'm in love with it.
Creator: Possibly Literate on YouTube.
---


Pre-school: It's okay to admit it, you're just in it for the pictures. What's your favorite illustrated book?
---

Kindergarten: NAP TIME! What's a book that put you to sleep?
I don't really get bored of books too easily.  I can't think of a book off the top of my head that put me to sleep.
---
Elementary School: Recess and story time and jungle gyms–SO MUCH FUN. What's a book or series that's just plain fun? 
---

Middle School: The awkward and embarrassing years… What's a book or series that you're embarrassed you used to be a huge fan of?
I don't think there's any certain book or series that I'm embarrassed of! I embrace my passion for all the books I like! There was a book I was obsessed with in middle school because I thought it would cure all of my breakups haha!
---
High School: The popular girl, the jock, the nerd, the loner–these are all stereotypes, but people are more than they appear!! Who is a character that you initially wrote off as a trope/stereotype but grew to love?
Sawyer is definitely a love/hate character in this book. He's the ultimate bad boy who runs away from his problems. But, I grew to like him and his decisions toward the end.
College: Out on your own, forging your own path, making your own schedule. What is your favorite coming-of-age story?
Ah, I loooove coming-of-age stories. I can't just pick one so here's a few good ones!
---
Adulthood: Taxes and retirement accounts and car payments OH MY. All depressing, but you still have a sense that the world is your oyster. What is a book that's pretty depressing, but also has a sense of optimism to it?
This is a cancer story about two teens, it's my favorite!! Definitely sad but has comic relief!
---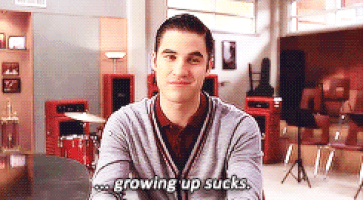 If you're feeling nostalgic and want to do this tag, I consider you tagged!