I've been meaning to make another list of 'Books I Want to See Adapted Into Films' and inspiration hit me when Jenny Han herself confirmed on Twitter, TO ALL THE BOYS I'VE LOVED BEFORE IS BECOMING A FREAKING MOVIEEEE!!!!
If you haven't heard, yes you heard correct. Go over to Jenny Han's Twitter and Instagram, she's been on set with the cast, I cry every time.
Oh, and also I just finished reading Alex, Approximately by Jenn Bennett which is about to film fanatics and has lots of film references.  Let's get to the list!
---
LOVE LETTERS TO THE DEAD BY AVA DELLAIRA
– This book is very deep and heavy but I think *if done correctly* it could be a great movie. The story focuses on Laurel, a girl who has just lost her sister and she writes letters to celebrities who have died.
THE BEGINNING OF EVERYTHING BY ROBYN SCHNEIDER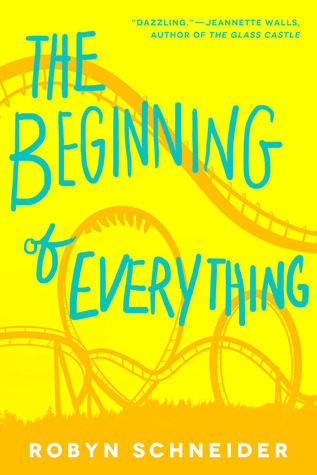 – This book is a roller coaster *pun intended* and I feel that with this great coming-of-age story, it could make a great film!
ON THE FENCE BY KASIE WEST (OR ANY KASIE WEST BOOK FOR THAT MATTER)
While I was reading this, I felt film-vibes. You know when you're reading a book and you're like "hmm…this would make a good movie"? It was like that. You have a tomboy girl who lives with her brothers and her dad, & needs a summer job to pay for a speeding ticket she gets. Also, she spends her nights talking to her neighbor, Braden over the fence. Rom-com material, for sure!
EVERY LAST WORD BY TAMARA IRELAND STONE
– I would absolutely LOVE to see this book turned into a film! I would hope that they would stay true to the OCD rep and I would just love to see Poetry Corner IRL!
THIS IS WHERE IT ENDS BY MARIEKE NIJKAMP

– I'm still a little wary about picking this because of the topic at hand; a school shooting. As this book is told in different POV, I could see it playing out as a film.
---
Are there any books you want to see adapted?