This book tag has been floating around and I wanted to share it! This was created by one of my Booktube friends, Jay G @ The Awkward Bookworm. I was tagged on YouTube to do this tag, so I may do a video version in the future!
---
 January (GARNET): Associated with warding off negative forces and dark energies – Name a book with the darkest/evilest character you can think of.
I don't often read outside of Contemporary novels, therefore I don't have many villains I've read to choose from. I would have to say he-who-shall-not-be-named from the Harry Potter series.
February (AMETHYST): Purple is associated with royalty – Name a book with regal qualities… You can base this off of characters of choose the King of all books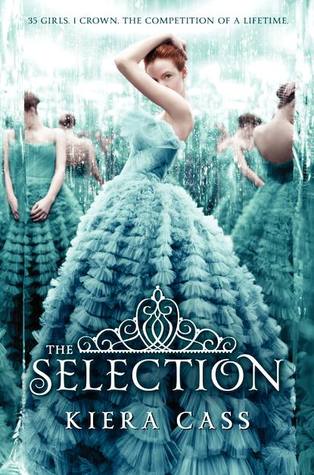 When I think of royalty, The Selection by Kiera Cass comes to mind. I loved this world and the battle the girls had in order to get to Maxon.
March (AQUAMARINE): Washed out – Name a 'wishy washy' character, a character who is not strong or a follower
When I think of wishy-washy, I automatically think of Belly from The Summer I Turned Pretty trilogy by Jenny Han. Throughout all three books, Belly is indecisive over the two brothers she likes. Her love triangle is like tug-of-war.
April (DIAMOND): A diamond in the rough – Name a book that you loved but is not well known
Personally, I think this book is underrated! I do not often see it being talked about. So, more people need to read it! & now it's a TV show on go90.
May (EMERALD): Said to balance energy – Name two characters who balance each other well
Yay! This is my birthstone and here is my favorite book. Ryan and Gabby balance each other out very well. Gabby struggles with social-anxiety and Ryan helps her get out of her comfort zone from time to time. On the other hand, Gabby wants Ryan to succeed and she comes to him concerned when he keeps getting concussions in hockey.
June (PEARL): Associated with loyalty – Name a character who is loyal to the end
Levi from Fangirl is a very loyal character. He's loyal to Cath from the moment he meets her to the very end.
July (RUBY): Blood red – Name a book that made your blood boil, one that made you angry
There isn't a book per say that I absolutely hate. But, this book makes me very frustrated. As it is written as an #ownvoices novel, I felt that the novel lacks some key pointers. For instance, the mc has been in love with his best friend for years and he just "gets over it" and moves on. This book tried to be too much at once and I believe that's where it lacked. There is a lot of LGBTQ+ rep and it's set during PRIDE. However, it doesn't feel authentic.
August (PERIDOT): Pale green (it pales in comparison to other gems) – Name a supporting character who you like better than the main character
I've read all of Kasie West's published novels and this one was my least favorite. I would have much rather had a book about Charlie's brothers than her.
September (SAPPHIRE): Blue like the ocean which is calming – Name a book that had a calming affect on you
Connor Franta inspires me and I see him as a role model. This book is so calming and view altering. He emphasizes on parts of his life with the addition of his artsy photos! One of my favorite books, by far.
October (OPAL): Iridescent – Name an iridescent book, this can be a book with a beautiful cover (Shiny? Lots of colour?) or you can base it off of a character (Quirky? Colourful?)
The most colorful and quirky character I can think of has to be Lola Nolan. She loves to dress up, wear wigs and bright colors.
November (TOPAZ): Associated with resilience – Name a books with a character who rises to the top in a time of adversity
Resilience is the main message from this book. We see Jeannette spend her childhood in poverty and jumping from home to home. Jeannette and her siblings are a prime example of resilience.
December (BLUE ZIRCON): Associated with friendship – Name a book with a friendship you want to be apart of
This isn't necessarily a friend group, but I would like to be friends with Molly & Cassie.
---
What is your birthstone? Mine is Emerald.