Happy Friday! Long time, no see. I wanted to come back and recap my week since I haven't been as consistent as I have wanted to and I had a week of good things happening!
How was your week? What are you doing this weekend?
Have a great weekend,
Alyssa
---
1. Currently Reading:
I am participating in #ARCAugust but just for myself, no posts or anything – so it's not really official. However, I've completed 1 ARC so far and I'm currently reading my second ARC which is..
2. What I've Been Listening to:
DODIE IS MY QUEEN. I love her music and I have kept this album on repeat since it came out this week! My favorite songs are 6/10, In the Middle and Secret For the Mad.
3. What I've Been Watching:
I have been counting down the days until Monday, August 14th and I couldn't wait to finally watch I Hart Food on Food Network!! YouTuber, Hannah Hart got her own show on Food Network and it met my expectations!! It was AWESOME and I can't wait to watch more!!
4. GOOD NEWS!! GOOD NEWS!! READ ALL ABOUT IT!!
Ever have that life slump where you think everything is going shit and you're doubting life?? well, that's me, too.
but… this week I got A LOT of good news! who would've thought?
the biggest news is that I will be finishing up my last semester of community college and transferring to university in the spring semester!!! 😀 😀 😀 I'm so happy! I've been at CC for four years and I am ecstatic to get my Bachelor's degree!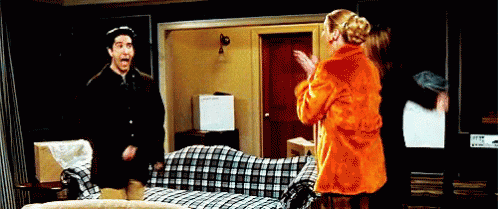 5. It's Friday and my last day of my summer job!
I have two weeks off before school starts and I'm so excited! Plus, I get to participate in Bout of Books! I just love relaxing time 🙂
---