One of my favorite things about Christmas is watching Christmas movies. I've always wanted to do this tag!! This tag was created by twobookteens on YouTube.
1. Elf: Choose a book that puts you in the Christmas mood
To All the Boys I've Loved Before by Jenny Han, always puts me in the Christmas mood!
2. It's a Wonderful Life- choose a book with a character who goes through some serious character development
In Loving Lakyn by Charlotte Reagan, Lakyn goes through serious character development, this was one of my favorite aspects of the novel.
3. Christmas Carol- choose a book/series with a character you didn't like at first, but grew to love
Margot from To All the Boys I've Loved Before by Jenny Han. I couldn't stand her the first book, I thought she was too bossy and by the end of the trilogy I grew to love her!
4. Home Alone- choose a book where the parents aren't present and if they are, they aren't such a good influence
Ugh, the no parents trope angers me so so much. How To Make a Wish by Ashley Herring Blake has a terrible parent influence. I just wanted to hold Grace and tell her it's okay & her mom needs to GO.
5. Frosty the Snowman- Find a book with a snowy cover.
6. Rudolph the Red Nose Reindeer- Choose a protagonist you couldn't help but root for.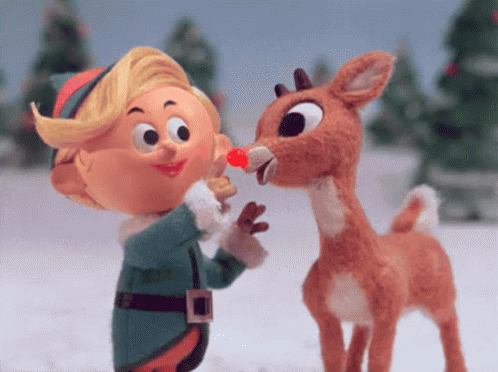 Simon Spier! I  wanted him to find Blue so madly.  I rooted for him all the way!
7. Polar Express- Find a book where characters travel somewhere cold.

Isla and the Happily Ever After by Stephanie Perkins, Isla returns home to New York for winter break; it's cold and snow fills the streets.
8. How the Grinch Stole Christmas- Choose a villain you couldn't help but love.
The Grinch is probably the most relatable villain! Haha. I really liked the way Marissa Meyer wrote the Queen of Hearts in Heartless.
9. National Lampoon's Christmas Vacation- Choose a character with a goofy sense of humor.
Henry (Our Chemical Hearts by Krystal Sutherland), he had me laughing so hard!! He was hilarious.
10. Lifetime/Hallmark movie- Choose a book with the cheesiest romance.
Aimee and the Heartthrob by Ophelia London, the first novel in the Backstage Pass Series. I remember cringing at her romance between one of the musicians in Seconds to Juliet, ahhh!!